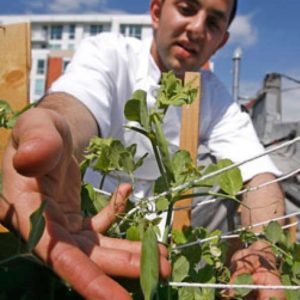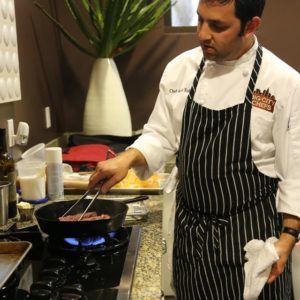 Hometown
Arcata, California
Chef Bio
Heading up Big City Chefs' San Francisco Bay Area team, Chef Alex brings his impressive professional pedigree and unique skillset to delight our discerning Bay Area clientele. After graduating from the California Culinary Academy, Chef Alex worked in iconic and Michelin-starred San Francisco restaurants such as Moose's, One Market, and Acquerello, among others. He spent several years working with favorite local institution Chow as a sous chef at a number of its locations and eventually oversaw daily operations of the restaurants. Chef Alex's passion for the best local, seasonal ingredients and his commitment to the integrity of both product and technique ensure that each of his clients receives a fully customized, boutique meal that lets them experience the best version of each dish. With Chef Alex, you will explore just how delicious food can be.
How long have you been working with Big City Chefs?
9+ Years
If I were a spice, I would be…
Kosher salt
My favorite local purveyors, artisans, and farmers:
Front Porch Farm, Flannery Beef, Water2Table, K&J Orchards, Triple T Ranch, Zuckerman's Farm, County Line Harvest, Laura Chenel, Iacopi Farms, Fiddler's Green Farm
What I love about cooking and hospitality…
I love teaching people why it matters to buy great ingredients, and how treating those ingredients with care and respect and love, we can make something magical. Showing people just how great a dish can be is a pretty powerful thing, and providing a memorable and special experience for them is just the best. Also, I get to play with knives and fire all day, so that's cool.
What are your top three go-to pantry items?
Preserved Meyer lemons (homemade from my tree), schmaltz (rendered chicken fat), green garlic (when it's in season). Great olive oil, also.