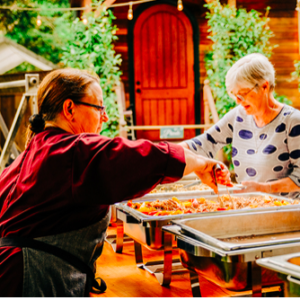 Hometown
Petaluma
Chef Bio
My career as a professional chef began in 1997, as I graduated from the Los Angeles Culinary Institute and trained with AMC Raymond Hofmeister. But, training really started at a very young age. I was taught how to cook from my Greek yia-yia and learned how to entertain from my mother. This is why being a private chef feels natural and instinctive. My talents have led me to chef positions throughout California: Santa Barbara, Pismo Beach, Napa/Sonoma, and San Jose. Special places of work include: Skywalker Ranch, Hess Collection Winery, Silver oak Winery (Alexander Valley) to mention a few. I enjoyed traveling with private clients to there homes in various states and taking care of the family, and providing culinary experiences for their business meetings and gatherings.
How long have you been working with Big City Chefs?
Since 2019
If I were a spice, I would be…
Oregano. It was the first spice I learned to use growing up with a Greek "Chef" Yiy-yia
My favorite local purveyors, artisans, and farmers:
Stemple Creek Grass fed beef, Snake River Farms Wagyu, DellaFattoria Bakery, Tara Firma Farms, Farmers Markets, local Farmers in the Marin/Sonoma area.
What I love about cooking and hospitality…
My business is taking care of people through food. I love to design and plan dinner parties and small events, or if you are vacationing in the area I can provide private chef services for your stay. I will develop and prepare a menu just for the client and the occasion. I use only the best quality ingredients available.
What are your top three go-to pantry items?
Theofani's Olive Oil, Paprika all kinds, Lemons