By Betty Ho, Big City Chefs food writer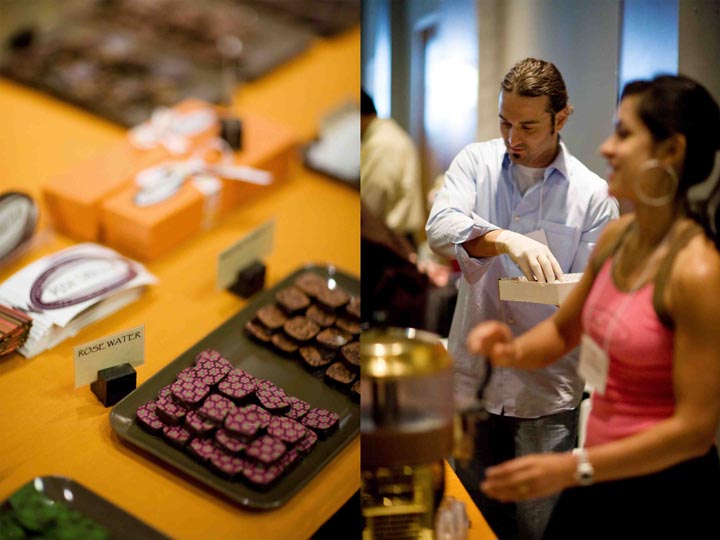 Some day, the urge for chocolate hits hard. This usually happens when a client books our "Ultimate Chocolate Workshop" and hires a personal chef to indulge her and her friends in a silky Mocha Hazelnut Mousse or a decadent Milk Chocolate Fondue with Tropical Fruit. On those afternoons, I'll hit San Francisco area Charles Chocolates for a cup of intense hot chocolate (provided I bring back a cup for my Big City Chefs bosses, Tom and David, when they're working at our San Francisco office). But for the hard chocolate lovers out there that can't make a chocolate run or aren't booking a private chocolate class, the upcoming 4th Annual San Francisco International Chocolate Salon might be a dangerous place! Held on Saturday March 20th from 10am to 6pm at the Fort Mason Center, the Salon will feature over 80 artisanal chocolatiers, confectioners, and wineries! There will also be author talks, wine pairing seminars and, of course, samples! Tickets are $25 for advance purchase from the website and $30 at the door and include all wine demos and tastings – that sounds like a great deal to me. I'm looking forward to trying new chocolate brands (Christopher Michael Chocolates, Dolce Bella Chocolates) as well as visiting some old favorites (Guittard, Schoggi).
Hope to see you there!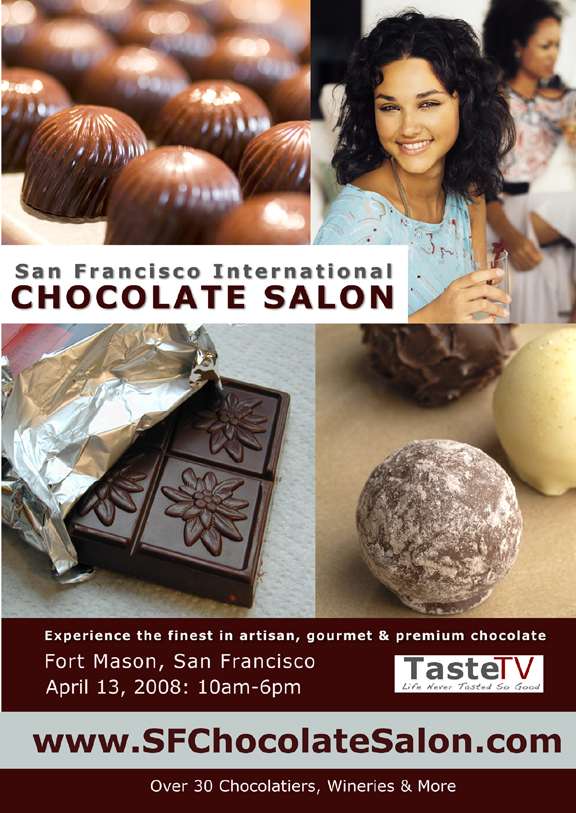 Share on Facebook